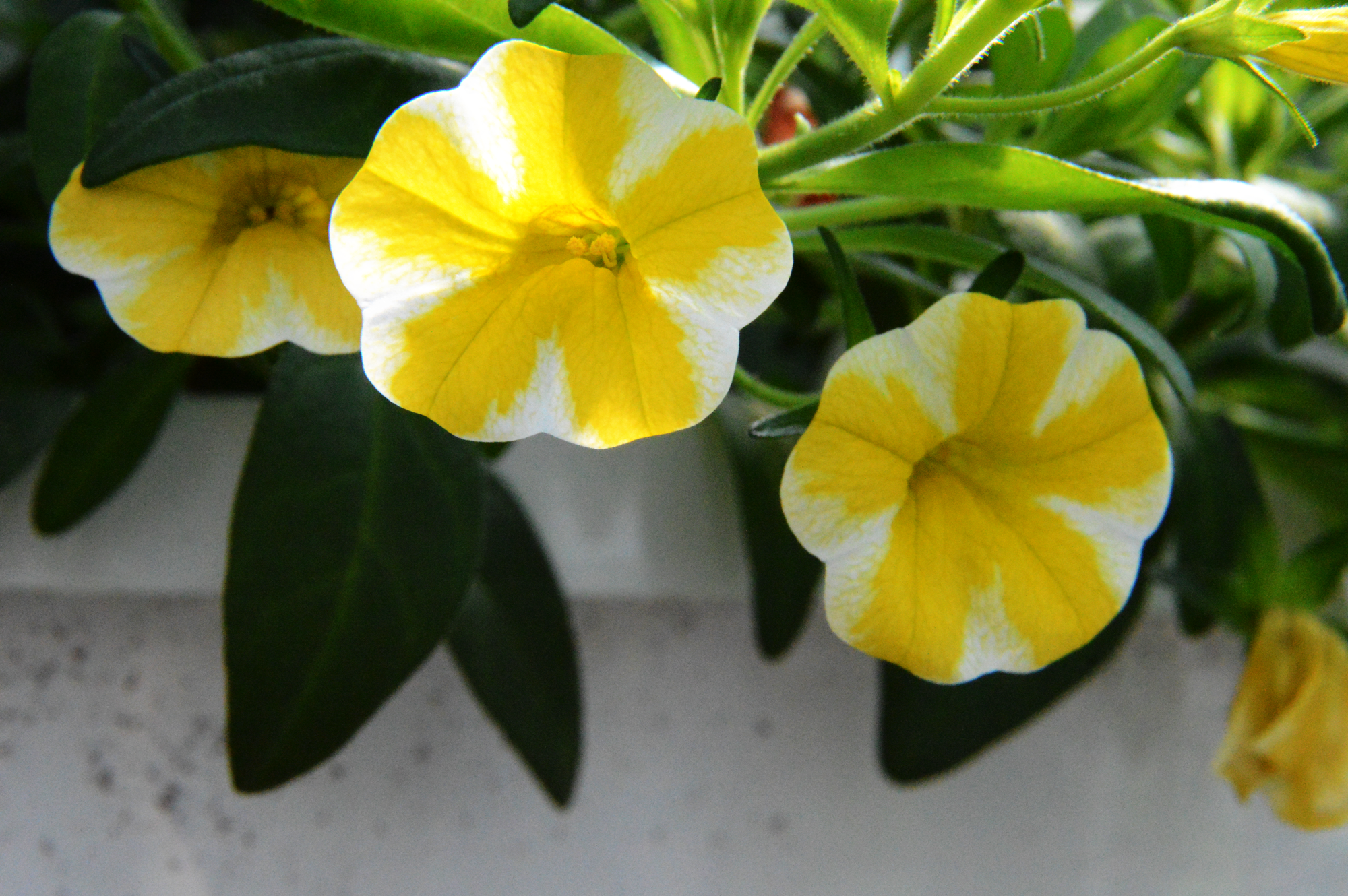 Hanging baskets add instant beauty and charm to a porch or landscape.  Summer is a great time to enjoy baskets!
Basket selection and proper care will give you long-lasting blooms.
Tips:
Choose flowers that thrive in your sun/shade environment.
Not sure?  We're happy to offer suggestions!
Rotate baskets weekly so that both sides see the sun.
Blooms galore where the baskets soaked up sun.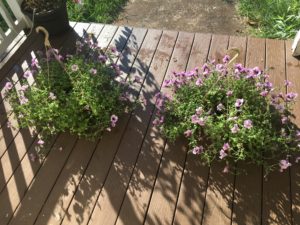 Scraggly foliage and no blooms…SHADY! I forgot to rotate my baskets!
Fertilize baskets weekly.
We recommend a fertilizer that mixes with water like Miracle Gro (not a sponsored post).
Water baskets DAILY.
Keeping up with watering is the number one way to keep baskets looking great (and alive!)
Windmill Heights now offers custom automatic hanging basket/planter watering systems installed from $149.00.  If you're interested in more information or for a quote, please contact Paul at: windmillheightsgardencenter@gmail.com
Paul installed a system for me (Cori) as a Mother's Day gift and I LOVE IT.  The system is on a timer!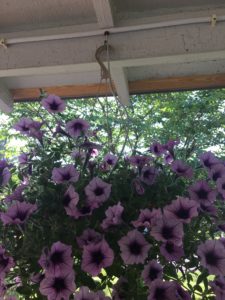 The watering system is barely noticeable!
Flowers for sun:
Vinca, Petunias, Millionbells, Purslane/Portulaca (drought-resistant succulents!), Geraniums, Thumbergia (Black-Eyed Susan Vine)
Flowers for part sun and shade:
Ferns, Impatiens, Wandering Jew, Bridal Veil